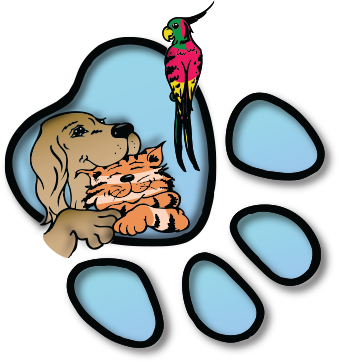 Hôpital Vétérinaire du Madawaska
520 Isidore-Boucher Blvd.
Saint-Jacques, NB, E7B 1A2
Phone: 506-739-7634
Fax: 506-739-5272
info@vetmadawaska.com
Service d'urgence / Emergency Service
L'Hôpital Vétérinaire du Madawaska offre un service d'urgence 24/7 exclusivement pour sa clientèle et celle de la Clinique Vétérinaire de Grand-Sault lors du partage de garde. Lorsque vous communiquez avec notre service d'urgence, laissez un message le plus précis possible avec votre nom, le nom de votre animal et la condition actuelle de celui-ci, ainsi qu'une brève description de l'urgence ou du cas afin de pouvoir faciliter la prise en charge de votre appel. Par la suite, le service de garde vous contactera afin d'en apprendre plus sur la situation. Une multitude de questions vous seront alors posées afin de permettre au vétérinaire d'avoir une vue d'ensemble de la situation et d'intervenir au besoin. Veuillez SVP demeurer respectueux, nous comprenons que certaines situations peuvent être stressantes et qu'un certain délai peut se produire entre votre appel et la prise en charge de celui-ci si notre équipe de garde est déjà au service d'une autre urgence. Un manque de respect peut, dans certain cas, vous valoir un refus d'offrir le service d'urgence. Veuillez aussi noter que les appels peuvent être enregistrés à tout moment.
The Madawaska Veterinary Hospital offers a 24/7 emergency service exclusively for its clientele and for the Grand Falls Veterinary Clinic during guard sharing. When contacting our emergency services, leave a message, as accurate as possible, with your name, the name of your pet and their condition and a brief description of the emergency or issue in order to facilitate the support of your call. Later, the emergency services will contact you to learn more about the situation. A multitude of questions will be asked in order to allow the veterinarian to have an overview of the situation and to intervene if necessary. Please remain respectful, we understand your situation may be stressful and there may be some delay between your call and support, if the emergency team has already taken charge of another emergency. A lack of respect may, in some cases, result in refusal to offer the emergency service. Please also note that calls can be recorded at any time.
Monday
8:30 am
to
12:00 pm
1:00 pm
to
4:30 pm
Tuesday
8:30 am
to

12:00 pm


1:00 pm
to

4:30 pm


Wednesday
8:30 am
to

12:00 pm



1:00 pm



to



4:30 pm


Thursday
8:30 am
to

12:00 pm



1:00 pm



to



4:30 pm


Friday
8:30 am
to
12:00 pm